Optin for the Managing Stage Fright Audio Bonus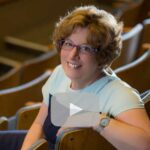 Enjoy this audio bonus with author, Julie Nagel. Take a deeper dive into learning how to manage performance anxiety through Julie's application of the 'Letter B' statements and how they will help you and your students.
Oops! We could not locate your form.