Books by Julie Jaffee Nagel
Career Choices in Music Beyond the Pandemic: Musical and Psychological Perspectives
Choosing a career is one of the most important decisions we make in our lifetime. Career choice is more than just working to earn a living but also an important window into how we feel about ourselves. In this groundbreaking and provocative book, musician and psychologist Julie Jaffee Nagel explores how musicians' work beyond the COVID-19 pandemic casts a light upon the necessity of rethinking, rebuilding, and possibly redesigning our concept of careers and music education in the arts.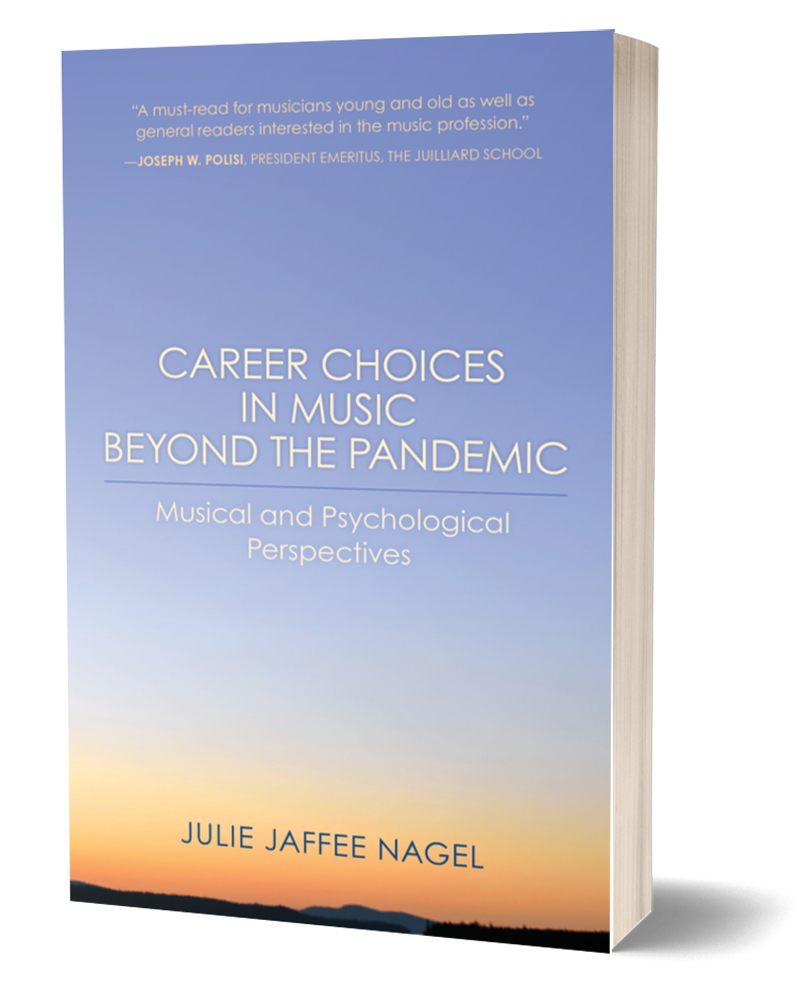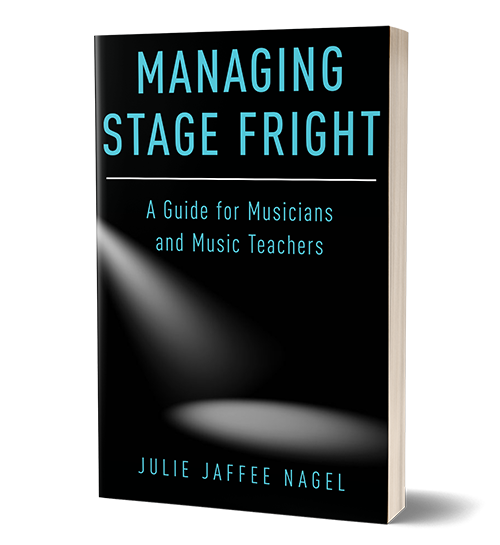 Managing Stage Fright: A Guide for Musicians and Music Teachers
Why is it that well-prepared, talented, hardworking, and intelligent performers find their performance and self-esteem undermined by the fear of memory slips, technique failures, and public humiliation? In Managing Stage Fright: A Guide for Musicians and Music Teachers, author Julie Jaffee Nagel unravels these mysteries, taking the reader on an intensive backstage tour of the anxious performer's emotions to explain why stage fright happens and what performers can do to increase their comfort in the glare of the spotlight.
Melodies of the Mind: Connections Between Psychoanalysis and Music
Melodies of the Mind is an exploration of the power of music to move us emotionally when words fall short. It offers unique perspectives on how music "works" as well as the intersection of music and mind.  An important message of the book suggests ways to better understand and address psychological, social, cultural, and educational issues that are relevant in everyday life. Melodies of the Mind emphasizes the crucial importance of attending to mental health throughout life and particularly during our time of social and political upheaval around the world. Knowledge of the mind and music can play an important role in promoting understanding, tolerance, and problem-solving with individuals and groups.